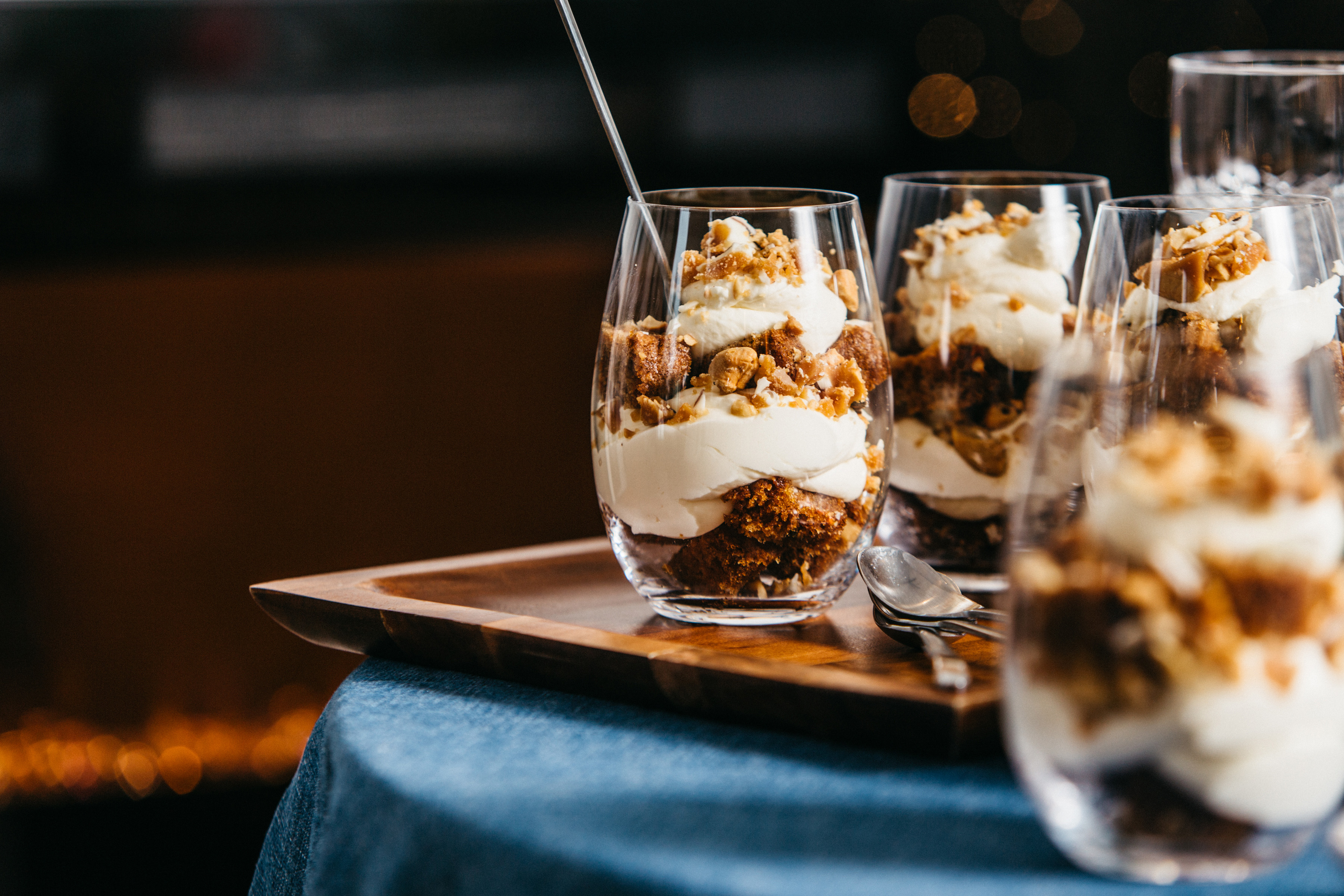 Instructions:
1. Preheat the oven to 350 degrees.
2. Whisk the brown sugar, granulated sugar, oil, eggs, applesauce, and vanilla together in a large bowl until combined and no brown sugar lumps remain. In another large bowl, whisk the flour, baking powder, baking soda, salt, cinnamon, ginger, nutmeg, and cloves together. Pour the wet ingredients into the dry ingredients and, using a rubber spatula or wooden spoon, fold the ingredients together until just combined. Fold in the grated carrots.
3. Spread batter into greased 9x13 pan.
4. Bake for approximately 35-40 minutes. Test the center with a toothpick. If it comes out clean, the cake is done. If not, continue to bake until cooked through. Do not over-bake. Allow the cake to cool completely in the pan set on a wire rack. The cake must be completely cool before cutting and assembling the cups.
Cream Cheese Whip
With a mixer, beat the cream cheese and icing sugar till smooth, then add the whipping cream slowly until you have a full, smooth whip to work with. (Like icing, but less sweet.) 
Pro Tip: put whip into a piping bag with large circle tip to evenly distribute in the cups during assembly.
Utoffeea Crumble: 
Break up Utoffeea (Original or Dark) into small pieces with a chef's knife or rolling pin. Each layered cup will need approximately 1/4 cup of Utoffeea crumble.
Assembly: 
Cut the cooled cake into small cubes. Find 12 beautiful cups, goblets, or crystal glasses. Beginning with the cake, layer in the cups with the cream cheese whip and chopped up bits of Utoffeea. Cake, whip, and Utoffeea layers should repeat twice in the cup. Chill until ready to serve, and enjoy!!