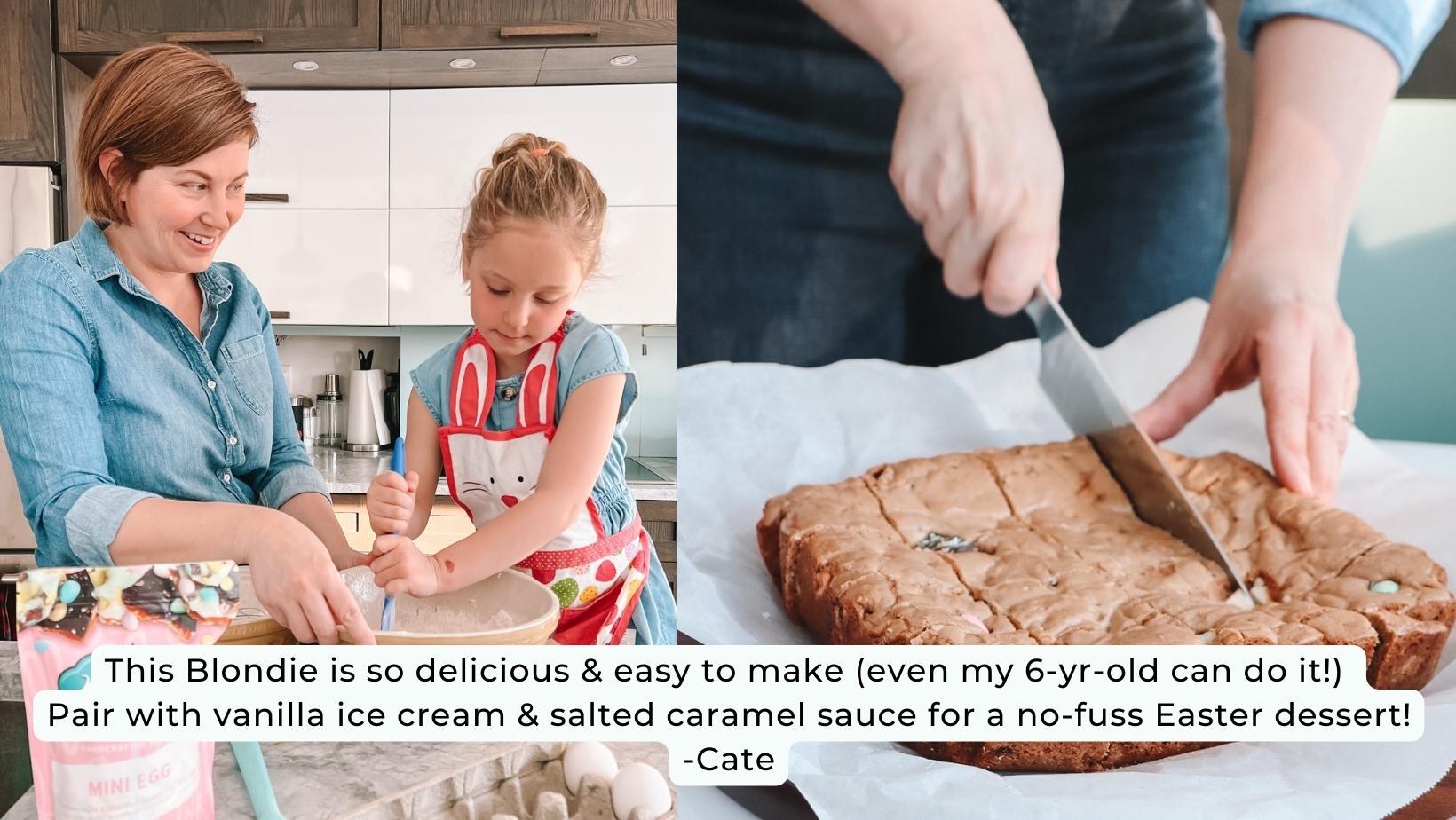 Preheat oven to 325°F. Line an 8-inch baking pan with parchment paper, leaving an overhang on the sides to lift the finished blondies out. (Or spray generously with nonstick spray.)
Mix together flour, baking soda, and salt. Set aside. In a separate bowl, whisk the melted butter, brown sugar, white sugar, and vanilla together until combined. Add eggs and mix well. Slowly add in the dry ingredients and stir together until *just* combined. Fold in the crumble and chocolate chips. The batter will be very thick. Spread evenly into prepared baking pan.
Bake for 32-38 minutes or until lightly browned on top. Remove from the oven and allow to cool completely before cutting into squares. Blondies stay fresh covered at room temperature for up to 1 week. 
Note: Mini Egg Utoffeea crumble can be substituted for any other flavour of Utoffeea crumble. Have fun experimenting!