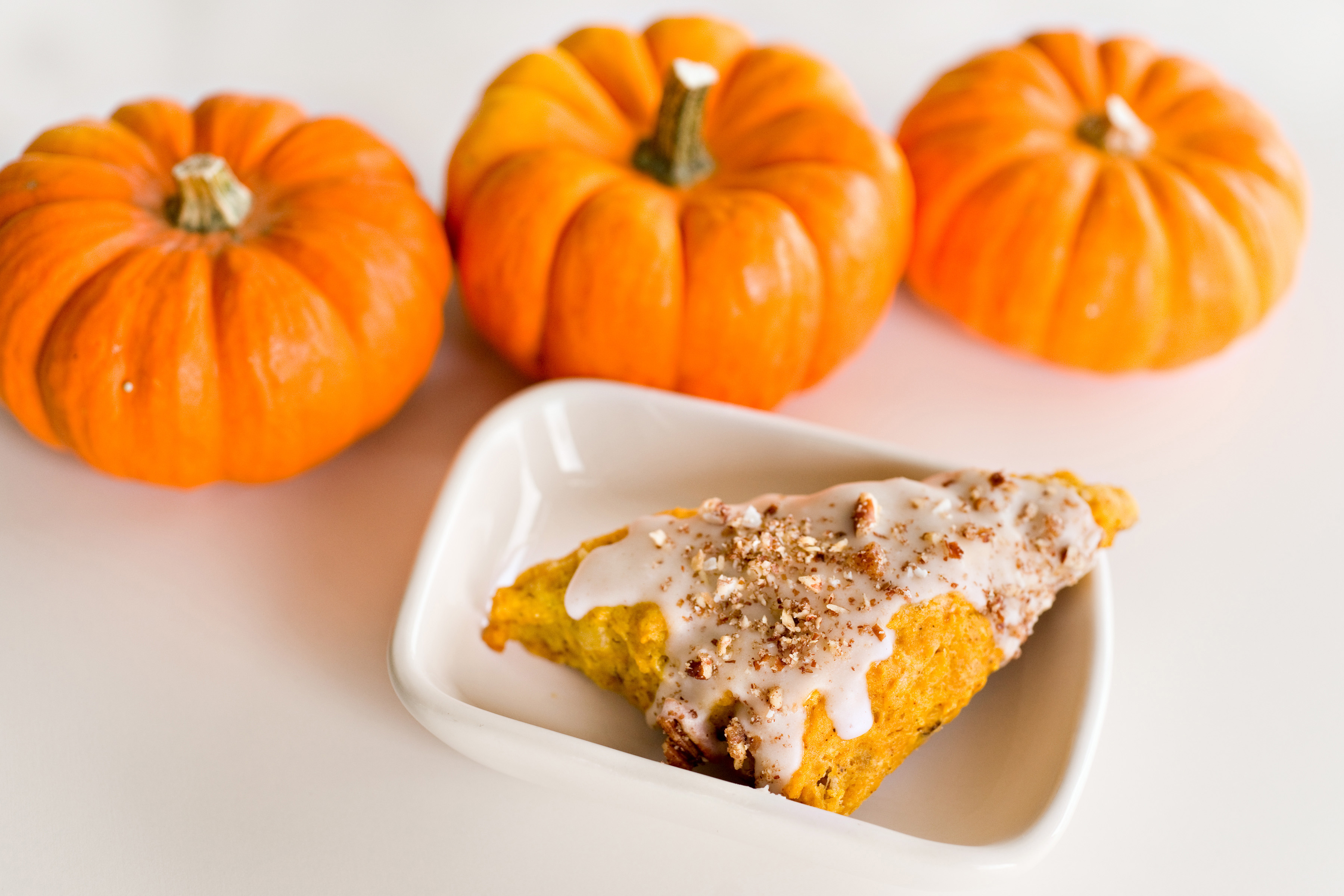 DIRECTIONS
TO MAKE SCONES:
Preheat oven to 425° F. Lightly grease a baking sheet or line with parchment paper.
Combine dry ingredients in large bowl. Using a pastry blender, cut into the dry ingredients until the mixture is crumbly and no chunks of butter are obvious. Set aside.
In a separate bowl, whisk together wet ingredients. Fold wet ingredients into dry. Form the dough into a ball.
Pat out dough onto a lightly floured surface and form into a 1-inch thick rectangle (about 12"x6"). Use a knife or pizza cutter to slice the dough twice through the width, making 3 equal portions. Cut once through the length making 6. Slice those 6 portions in half, making 12 equal triangles. Place on prepared baking sheet.
Bake for 14-16 minutes. Scones should begin to turn light brown. Cool completely before glazing.
TO MAKE GLAZE:
Combine all dry ingredients. Add half & half cream 1 tbsp at a time. Mix until smooth and spreadable. Spread on all scones. Top with Pecan Spice Utoffeea crumble.
Share with someone you love, and enjoy!
*Made this recipe? Don't forget to tag @utoffeea on Instagram!